The Herring
Sample Dinner Menu
6pm to late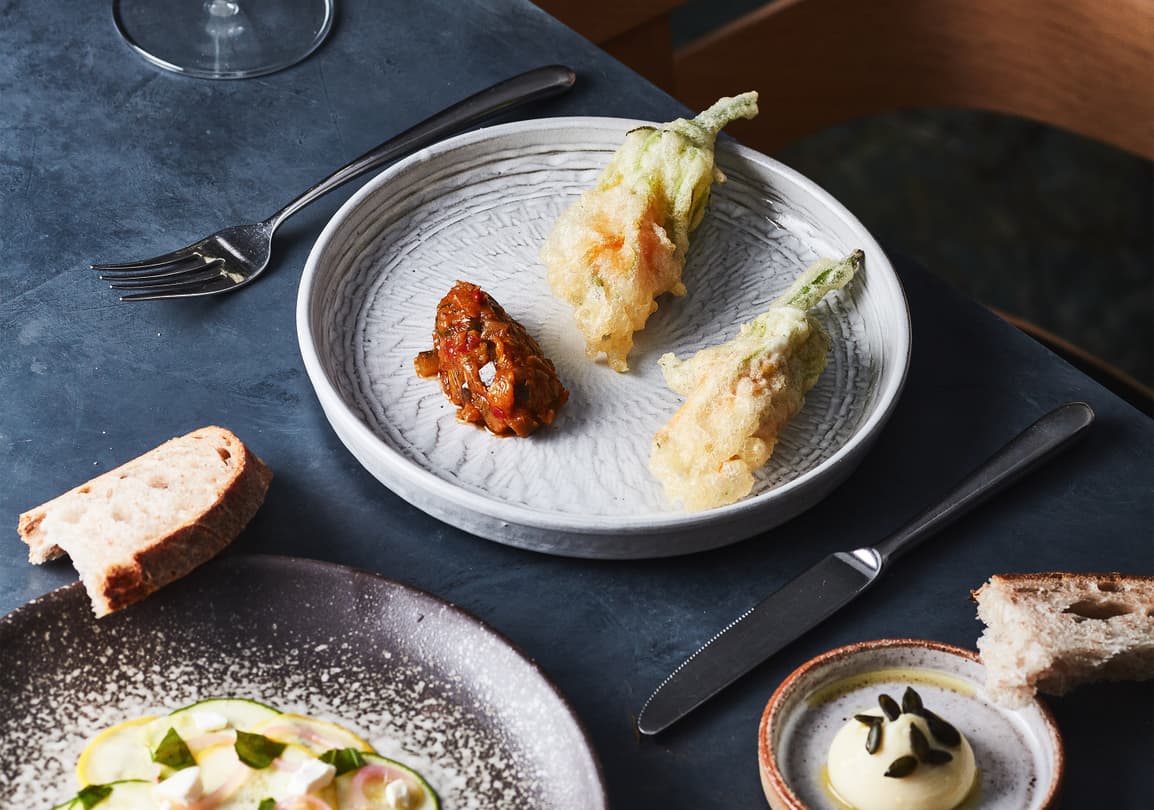 The days are spent in slow preparation
The Herring makes the most of Cornwall's most precious produce. Dinner here goes a little differently: it begins with a set of sharing plates sent to the table from the kitchen — the day's picks for all to share and sample.
Three options are on the menu for main: meat, fish and vegetarian. A simple, but difficult, choice is offered for dessert.

More menus from the Herring
Call us on
01637 861212
. Maximum group size is 6 people. We only accept children aged 12 and over.