The Herring
Festive afternoon tea menu
2 - 4pm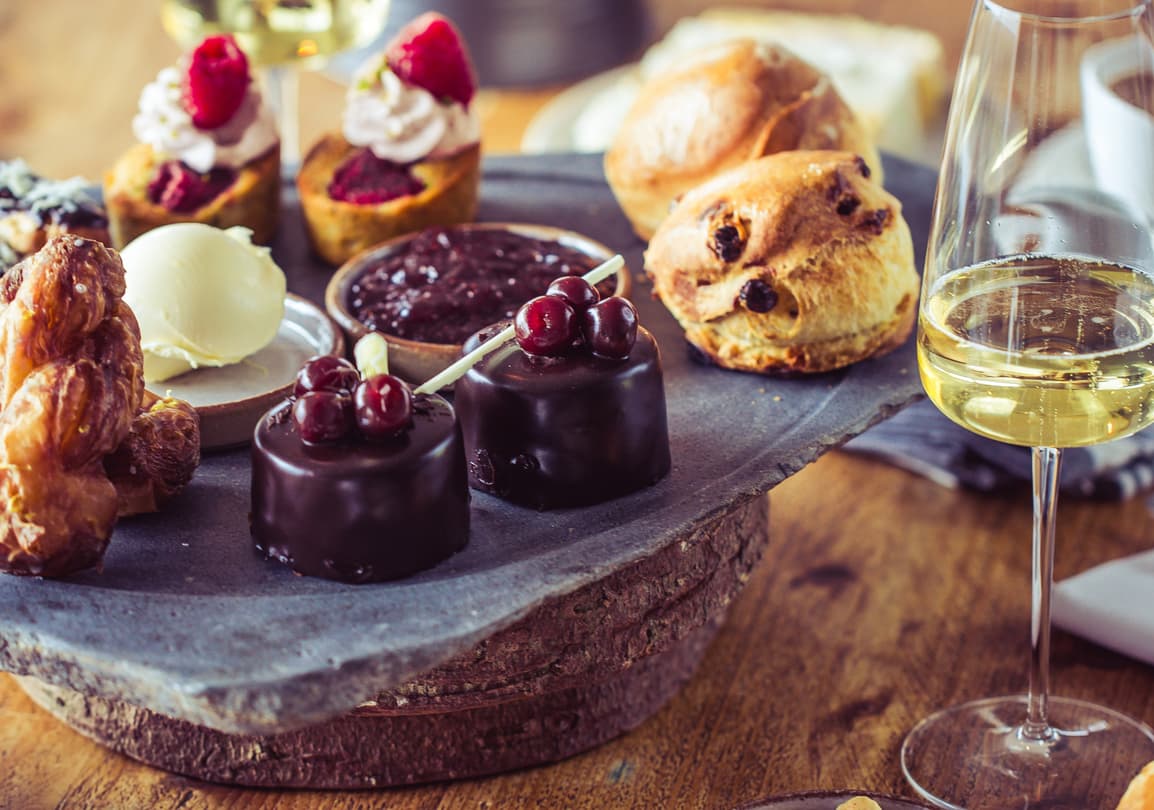 Our talented Herring chefs invite you to indulge in a naughty but nice festive Afternoon Tea this winter...
18th November - 23rd December
We think this this cosy Christmas occasion is a reason to unwind but also to let our hair down... it's a bit of a sweet sensation. We're pairing deliciously festive patisseries and savoury sandwiches with our wide Atlantic view.

Vegan, vegetarian and gluten free options are available; however, please call to discuss any dietary requirements before booking online.

Please note that full pre-payment is now required on all Afternoon Tea bookings. Simply follow the booking instructions once you have selected your preferred date and time.
More menus from the Herring
Call us on
01637 861212
. Maximum group size is 6 people. We only accept children aged 12 and over.